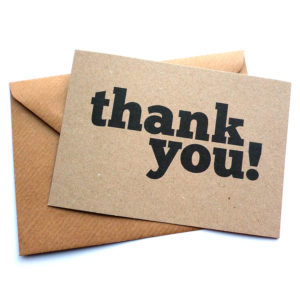 In this business, it is always an honor to get a nice letter of reference in the mail.  I recently closed the sale of the 66 acres Goldsmith parcel I had listed outside Asheville that had been in the selling family for a long time.  Here is the text of the letter which I have in a three ring binder I keep with dozens of other such letters.
Dear John,
I am writing to express my gratitude for your assistance with the acquisition of the above captioned property.  I can say without reservation that the process has been one of the easiest transactions I have experienced, and you deserve the lion's share of the credit for that.  Not only did you facilitate accurate and complete communication between the parties so that nothing was left to chance, you went well beyond the norm to assist us in obtaining the associated due diligence information so that we could make an educated decision about the parcel.  It is a cliché in business when someone says 100% effort was given, but in this case, that is an accurate assessment.
I would be remiss if I did not add that all your efforts were accomplished with a level of grace usually reserved for family – it is the way you set yourself apart.  I very much hope that our paths will cross again.
Best Regards,
Jonathan Gaines
"Thank you Jonathan, it was a pleasure working with you as well."  I'll point out that this buyer is an owner of Rivercrest Realty Investors of Raleigh which owns 86 retail, office, and multi-family properties in 13 states, so his kind words are even more appreciated.  I wasn't even his buyer's agent, but because his agent was in Raleigh, I basically handled all the due diligence on his behalf which included securing an ingress/egress easement with an adjoining owner and transferring the property subject to the state's Present Use-Agriculture tax deferred program.  It was a pleasure working with both the buyer and sellers in this transaction and I hope Retreat Realty can be of service in your next property search or sale.  Call us today.