We recently handled the listing and sale of the Clear Creek Dude Ranch at the base of Mt. Mitchell.  This property had previously been listed without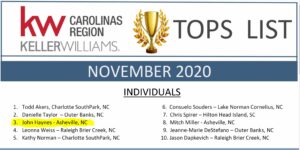 much showing activity.  The sellers stated that in the course of a year's listing with another firm, it was only shown on two occasions and the listing agent didn't attend either showing.  When Retreat Realty took over the listing, we had six showings in the first 30 days and attended every showing to ensure the prospects and agents fully understood all this amazing property entailed.  It shortly thereafter went to contract and even had a backup offer.  The sellers of that property recently wrote:
"It is to be remembered that we have attempted for years and with several other Realtors to find a buyer but with no luck.  You on the other hand very quickly found interest among several potential clients and ultimately expertly guided us through the complexities of the negotiations."
Its always a pleasure to get a note such as this.  Our goal is to serve all clients to the best of our ability and though not every property sells so quickly, you can rest assured we give it our all.  As a result of this effort, I was recently personally recognized by Keller Williams Professionals as the third highest producing agent for November out of some 20,000 agents in North and South Carolina.  I'm humbled and grateful.  But now back to work!  If you're considering selling, let us know how we can help.