North Carolina continues to be a state to which many folks are relocating, and for lots of good reasons.  We have four seasons of equal length, and here in the mountains, they all tend to be fairly mild.  We have the Atlantic Ocean with the Outer Banks barrier islands to the east, the rolling Piedmont (known for world glass golf around Pinehurst and Southern Pines), and the mountains to the west.  Now we can add another reason to relocate here.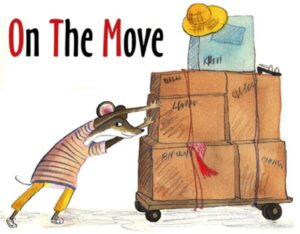 The insurance giant State Farm just announced it will no longer be writing new insurance policies in the state of California.  State Farm isn't the only one.  Several other large insurers have pulled out as well due to significant catastrophic claims.  In recent years these have stemmed primarily from losses due to wildfires among other things.  Seems every year we hear of more and more incidents out west.  But here in the western North Carolina mountains, we don't see that many wildfires.
Yes, they definitely occur here on occassion, and I'm quick to point that out to prospective buyers.  A wildfire can strike anywhere.  However, our area is classified as a temperate rainforest and as a result we tend to have substantial moisture in the ground and vegetation all year long.  We also tend to have pretty consistent rainfall with our driest periods being in August and early September.  These factors make our area a lower risk than California.
Additionally, we don't typically have tornados in our area.  Seems like the midwest is getting hit all the time, but not here.  The mountains disrupt the airflow too much is what I'm told.  As for flooding, on a rare occassion there will be a flash flood that may impact some homes, but even those don't happen too often, and are very limited in their area.  That is, flooding here is not like what has been experienced along the Missouri or Mississippi Rivers in years past.  Our biggest rainfalls typically come as remnants of a hurricane or tropical storm that makes its way inland.  Again, not often but it definitely happens from time to time and once in a while we'll here about a localized mudslide, but again nothing like they experience in California.
So the pullback by State Farm is indicative of yet another reason to call North Carolina home  (insurance here is much less expensive).  But you'd better hurry.  We're about at our max limit.