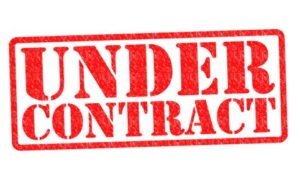 A busy weekend and week has put me behind in posting.  But I'm not complaining.  This weekend saw two more listings go to contract: the Sustainable Farm and Holcombe Farm properties.  Neither of these properties were on the market for more than 45 days which goes to show that buyers are out there looking for resource rich properties priced right.  In fact, I showed the Sustainable Farm 13 times.
Equally promising is the amount of calls I'm receiving from folks looking to list their properties for sale.  At present, I have two appointments this week to inspect properties in Hayesville and Hot Springs followed by another next week in Bryson City.  They all three sound like very good retreat or bugout properties.  In one of them, the owners tell me that it is totally off-grid and if necessary, they could live there for years without ever leaving the property.  Now that's being self-sufficient.
So keep checking back for new listings and call us if you wish to come up and see others not on our website.  Retreat Realty is a member of MLS systems that cover ten western North Carolina counties.  We'd enjoy helping you find that perfect homestead or off the grid property.