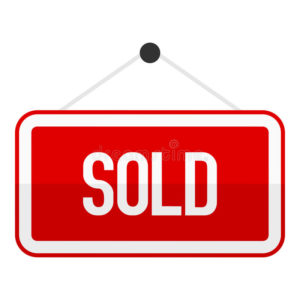 Last week we had the privilege of helping two more seller clients close two more properties.  These were the Pokeweed Farm property in northwest Buncombe County and the Ken Cove Farm property in Madison County near Hot Springs.  The Pokeweed Farm property was on the market for 88 days before going to contract while the Ken Cove Farm property took a little longer having been on the market 386 days before going to contract.  Sometimes, properties go quickly, other times they take a while.  It depends on many factors including condition, features and location, but of course pricing always comes into play.  Here is a short email from a buyer client of ours who recently closed on a 23 acre farm just outside Asheville:
"Well John, here we are!  Officially North Carolina residents!  We want to thank you so much for changing the way we look at and feel about Realtors.  They really broke the mold after you John!  Thank you for landing our dream home.  We feel we've made a great new friend here with you." – Anthony Pollina.  This particular transaction proved to be a challenge in that the prior owner had encumbered the property with some covenants that weren't being enforced, and required lengthy communications with adjoining owners on behalf of our clients as well as that of the title insurance company.  Fortunately, all turned out well for everyone and these folks are loving their new farm.
To date, we've closed 14 transactions in 2019 compared to 17 in all of 2018.  Therefore, we are well on track to exceed 2018 figures, which in itself was a great year.  In 21% (3) of these 14 transactions, Retreat Realty, Ltd. acted as a Dual Agent, meaning the buyer came to us without a "Buyer's Agent" so that we facilitated both buyer and seller in the transactions.  But even more interesting is the fact that 12 of the 14 transactions were of properties listed with Retreat Realty.  That is, other agents and prospective buyers found these listings via our marketing efforts and we cooperated in their sales.  This is a testament to the quality of listings we tend to manage.  In the past few months, we've declined to list several properties due to either them not fitting our marketing profile or the owners simply wanted too much for them.  After all, we don't want to take on a listing that is unlikely to sell in a reasonable time.
So if you're considering listing your property here in western North Carolina, please give us a call.  We'd be glad to visit it and put together a comprehensive marketing plan.