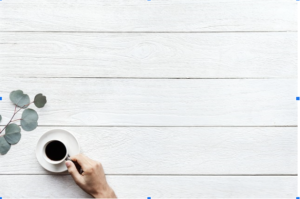 Every now and then I get a request from another blogger asking to post one of their articles on my website.  When the information is relevant to that of Retreat Realty, or real estate in general, I'm glad to oblige.  This one below comes to me from Alice Robertson who blogs on eco-friendly matters with this one pertaining to those who are selling a home and needing to de-clutter in a good manner.  At our home, we have been using one of her suggestions for a while now (shoe rack behind the bathroom door to hold numerous small items, making them easily accessible).  Alice can be reached by clicking here at Tidy Home.  Thank you Alice for the article!
Living in a home with lots of clutter can not only be distracting, but it can also be detrimental to your physical and mental health. Being surrounded by belongings that are disorganized can leave you and your family feeling tired, irritable, and even depressed, so it's important to get things neat and clean. However, it's just as important to make sure you declutter responsibly, which means you'll need to look at eco-friendly ways to clean up your home. This means recycling, reusing, and finding energy-efficient ways to get the job done.
It's also important to make sure you have a good plan when it comes to making room in your home. There may be items that take up a lot of space that you don't want to completely get rid of, but there are always options for keeping them in a different capacity. For instance, you can switch physical photos over to digital ones, making room on your shelves for other items and clearing out tons of space for storage.
Keep reading for some great tips on how to declutter responsibly.
Invest in a Good Vacuum
One of the best ways to ensure that your home stays clean is to invest in a good vacuum cleaner. Consider buying an upright version that has a height adjustment that will allow you to easily keep both carpeted areas and hardwood sections clean and free of pet hair, dust, and dirt (the Bissell Cleanview Upright Bagless vacuum is affordable at $69.99). This is important during spring and summer months when you and your family are at risk of tracking in pollen and other allergens that can keep you sniffling and sneezing for weeks. If a busy family and/or work life prevents you from cleaning regularly, you could always hire a maid service. You'll need to budget for the cost; in the Asheville area, it costs $122 to $249 to bring in a cleaning service (make sure they use eco-friendly cleaning products).
Change Up Your Collections
If you have large collections of photos or books, think of some ways you can keep them without having them take up so much space in your home. Books can be downloaded onto an e-reader; many classic titles are free on services like Amazon Kindle. Photos can be scanned and digitized, so you can hold onto the memories without using up lots of space for photo albums. However, if you've got possessions you can't bear to part with at the moment, you can rent a self-storage unit to get them out of the way. However, remember to leave some room in your budget for a monthly payment.
Find Other Uses for Items
Rather than throw some things away, try to find another use for them. For instance, an old over-the-door shoe organizer can act as storage in the bathroom, where you can keep makeup or hair accessories. Baskets and bowls that don't get used anymore can act as bins for art supplies, cleaning solutions, or toys. Finding other uses for the things you don't use anymore is a great way to repurpose and keep your decluttering mission eco-friendly.
Donate
Just because some of your belongings aren't useful to you anymore doesn't mean they won't be useful to someone else. Old blankets and pillows are always needed at animal shelters, while a gently used bike could be a great thrift-store find for a child. Most donation centers have rules about what they'll take, however, so it's important to read up before you make a trip. Baby items and electronics are often not accepted at thrift stores, for instance.