Do you really need an agent?  Seems everyone these days starts their real estate search on Zillow or Realtor.com.  Others list with discount online firms such as Redfin.  But what is it like going on your own either as a seller or buyer?
Certainly some transactions can be handled very smoothly directly between buyer and seller, but it is very rare that a transaction (even a seemingly simple one) goes smoothly.  Getting to contract is just the first step.  It is after this that things often fall apart once property inspections are made, or one party needs to adjust something in the purchase agreement.  If you don't have a full service agent, you could be in for a world of hurt.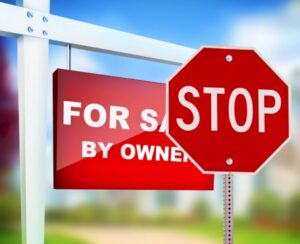 On the buying side, there is much more to property searches than going online, especially when dealing with land.  I can't count how many times buyer clients have sent links to properties they've idenfied on Zillow only to have to inform them that they aren't suitable for one reason or another.  Had I not provided that preliminary counsel, they could have spent hours or days of fruitless searching.  Then there is the assistance I provide during due diligence once a property is under contract.  Most folks don't know how to read a deed or the metes and bounds in a deed describing the property.  How about interpreting easements, rights-of-way or shared roads.  How about a property in the Present Use Tax Deferral Program and what does that mean when they purchase the property?  Then there are issues that often arrise over title matters and unknown liens against a property.  Or what happens when a deed says there are 95 acres but it turns out there are only 65 (as I discovered recently)?  These are just a few things that often come up.
On the selling side, there is the marketing and the regular interruption of one's daily life when showings are requested.  As a private seller are you screening and qualifying those who come onto your property?  With a listing agent, you have someone screening these folks. Often times buyers don't have much time, so if you're at work and the buyer can only come out during the day, what do you do?  What do you do when the buyer demands concessions after having inspections completed?  I once dealt with a seller (was not my listing) who had old covenants in the deed that allowed her neighbors some control and my buyer required them to be removed before closing.  I spent months meeting with the neighbors on behalf of this seller who was not my client, negotiating the removal of the covenants so that my buyer client would be comfortable with the deal.  After nine months we finally closed the transaction.
The above are just a fraction of the unique situations in which I've been involved and in which I've earned my keep.  So many folks think all an agent does is drive around showing houses and making a ton of money.  That may be partly true in a few markets with cookie cutter housing, but not in my world.  Every property I list and sell is unique and with them come unique challenges.  It is rare that a transaction goes without a glitch.  So when you're ready to list or sell, I encourage you to engage a licensed agent who know real estate rules and law.  If looking in the western North Carolina mountains, then call us because we are at the top of the list for successful transactions of land, farms, homesteads in the area, and have the numbers and testimonials to back it up.