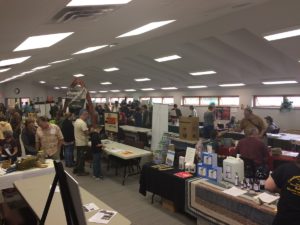 The recent Heritage Life Skills in Waynesville provided a weekend of learning.  HLS is by far the best event of which I know wherein one can gain a lifetime of knowledge in three days.  You've read in previous posts that with over 40 classes on nearly every subject there is something for everyone from food preparation, first aid, metal working, knot tying, edible plant identification and so on.  If you missed it this year, I encourage you to plan for next year's event.
Several hundred folks attended the weekend sponsored by our good friends a Carolina Readiness Supply of Waynesville.  In addition to the classes, more than 30 vendors exhibited their goods and services to the crowd.  One of my "neighbors" across the aisle was Jonathan Glauser of Mountain Well Being, maker of the highest quality Colloidal Silver, Colloidal Gold and other supplements.  In a grid down situation, obtaining medical care could be iffy, so the first step is to stay healthy, and that's what Mountain Well Being provides.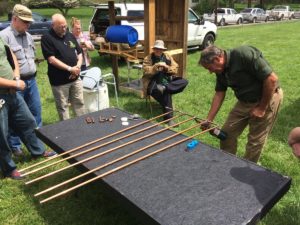 Another neighbor was Forest Garvin, founder of the Carolina Prepper's Network.  In the year that I've known Forest, CPN has grown from around 900 members to more than 4,000 with chapters meeting in a dozen cities throughout the Carolinas.  Forest's mantra is that "If you're not part of a community, and the grid goes down, you're not going to make it."  Being part of a well connected and like-minded community is vital.  CPN has its own communication app that is used to broadcast events and even serve as an alert system in the event of a catastrophic event.  Retreat Realty is proud to be one of the four corporate sponsors of CPN.
I appreciate all the kind folks who stopped by to speak and share their stories and real estate wish lists.  While at the event we were giving away a $50 Gift Certificate to Carolina Readiness Supply, and the winner is……….Suzanne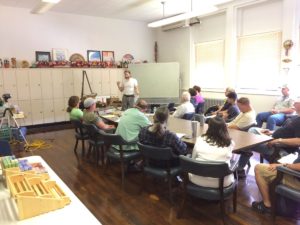 Upton!  Congratulations Suzanne!  Retreat Realty is pleased to serve such a community.  Please let us know how we can be of service in hunting for that ideal bugout property, prepper property or off the grid property.  With all that's going on in the world, wouldn't it be nice to have your own hideaway when the time comes?