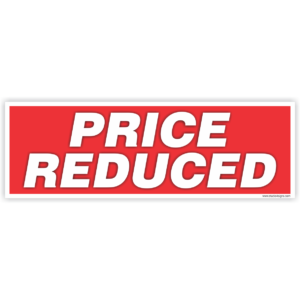 The homestead of your dreams is getting more affordable.  In the last few days, two of our listings have had price adjustments, making them even better values.  First is the Mountaintop Retreat Near Asheville which was just reduced $100,000 to $499,900.  This is a 14+ acre homestead at 4,000′ above sea level offering 3-4 bedrooms in nearly 3,000 square feet of living space, a 70′ greenhouse, open fields, views and privacy.  Its an exceptionally beautiful setting and is in the midst of a large lot subdivision designed by a prepper with covenants that specifically allow for livestock, target practice, gardening, etc.  There is a large detached garage, chicken coop and storage building.  A number of personal property items (furnishings, equipment, tools, vehicles, etc.) are available for separate purchase.
The second is the Ultimate Sustainable Homestead Property located outside Hayesville with its micro-hydroelectric and solar array systems providing off-the-grid power to this immaculate four bedroom home with pond, huge garden and double garage.  Its located in a community of like minded folks who look out for one another that know the skills of canning, HAM radio operation, first aid, and alternative power generation.  This incredible property is now offered at just $247,800 which is well below replacement cost.
If either of these catch your eye, then call us today to arrange a private tour.